The Love, Courage and Achievement Project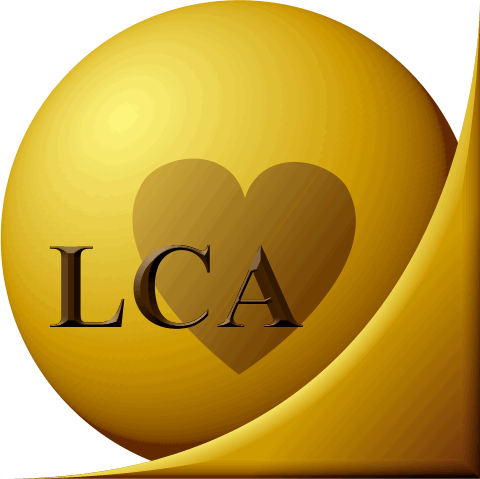 Transforming Quality of Life on the Planet
There is a

Magnificence Within You
Since 1986,

The Love, Courage and Achievement Project (LCA)

has been transforming lives —
bringing forward

that

awesome Higher potential
that lives in us all
We accomplish this

Through, highly-effective, low cost, experiential Webinars...
​
​
Presenting...
​
The LCA Weekend &
8 Week Follow-Up Webinars
​
Are You Ready to Rise Above...
Procrastination, stress, overwhelm, self-judgment,
resentment, guilt, anxiety, fear and shame?
​
​
​
In the LCA Weekend and 8 Week Course You will...
Identify and heal the core issues that have been holding you back!
discover specific solutions tailored to your life!
Meet awesome new friends who, Like you, are committed to making a difference
regain the joy, hope, enthusiasm and results you have been longing for!
​
​
This is our promise — and these results are guaranteed
​
What Happens In the LCA Weekend and 8 Week Course?
​
​
​
​
​
​
The next generation of the LCA is on its way!
Our all-new LCA Website
will be up and available for you shortly!
Soon you will be able to transform
the quality of your life in the
comfort of your own home via webinar!
​
​
​
​
​
​
​
​
​
​
​
​
​
​
​
​
​
​
Cost: Tuition for the program used to be $900 to $1500 per person. The cost now for the entire Weekend and 8-Week Course will be $95 plus an LCA Membership fee of $30/month. This membership gives you 24/7 access to all needed course materials, step by step videos of the LCA Breakthrough Tools we will be covering, reduced one-on-one coaching fees, access to our Forward Focused Friday blogs, webinars just for LCA Graduates and so much more — AND can be cancelled at any time.
​
Just Imagine
What could you accomplish
in your life, if you had...
​
~ 10 times your current level of self confidence?
​
~ 10 times your current level of attitude mastery?
~ 10 times your current level of personal energy and motivation?
​
~ 10 times your current level of relationship skills?
​
~ 10 times your current level of clear life direction?
​
~ 10 times your current level of community support?
​
~ 10 times your current level of authentic spiritual connection?
​
​
​
​
"I am hopeful and more confident that I can create the life I want. I now moving forward to earn my MA degree in Clinical Mental Health Counseling — the fulfillment of a lifelong dream!" — Cybele A
​
​
"I quit smoking after 45 years. People came in grayscale and left in technicolor!" — Ed P
"My intention was to lead a spirit-led life. Over the last 9 weeks I have let go and trusted God to manage my life. My life has never worked more effortlessly and beautifully." — Dave A
"People I've known for 30 years now say they are proud of me. What I have shared with others spreads to coworkers, friends and family." — Sebastian H
"I released the pain and resentment I had for my former spouse. We completed an amicable divorce, paving a path of cooperation and communication as friends. We have committed to raise our children in a loving and supportive way. Thank you, Randy, for the tools that will allow me to live the life I've always wanted." — Kevin K
​
​
"Oh the wonder of the LCA…I FOUND ME!" — Cheryl J
"When I release fear, I have a greater appreciation of life and can achieve more. I have learned to love myself in a more authentic way." — Savanah L
"I can now work through any obstacles or challenges." — Anaya B
​
​
"My LCA experience has been life changing. The love and acceptance given by wonderful people have been a big part of my success. Now I understand the difference between walls and boundaries. I'm doing better with self care and self love. I can say no when I need to without feeling bad. Also, I'm able to process upset and move on much quicker and in a healthy way." — Shannon S
​
​
​
​
​
​
​
​
​
​
​
About
Randy Ferguson
And the LCA
Randy Ferguson has received international acclaim as a motivational speaker, corporate trainer, author and life coach. He is considered one of the most intuitive and effective life coaches available.
​
As an international corporate trainer, Randy has facilitated culture-building leadership training's in Mexico, Thailand, Germany, Spain and extensively throughout the U.S. Just a few of his clients include Ford, Gerber, Mazda, Novartis, Caraustar, YMCA and Habitat for Humanity. He has facilitated programs for multiple municipalities and branches of the US Government and been a frequent guest on Channels 2, 7 and 9 in Denver, Colorado.
In his professional career spanning over 30 years, he has led over 1,000 seminars on culture-building leadership and personal development. Additionally, he has provided one-on-one life coaching for over 2000 individuals. His business degree from Arizona State University and Masters degree in Spiritual Psychology, offer an educational background that is both practical and visionary. In 1986 he founded the Love, Courage and Achievement Project (LCA).
The primary focus of the LCA is to support humanity in living in 'the Light' — in living effective, joyful, peaceful, creative, prosperous, fulfilling, love-centered, spiritual lives. Our primary method of manifesting this vision is first to support individuals in modeling extraordinary lives, and then teaching them how master the art of bringing out the best in others.
​
​
Sign Up for Our Newsletter
'Forward Focused Friday!'
Receive updates on all our upcoming events!

Get inspired!

Receive Forward Focused Friday

And more!
The Love, Courage and Achievement Project
303|989|2605